At Ellénius Buss, you can expect quality in every aspect. With a large and modern fleet of buses that leads the industry in terms of environmental friendliness and safety, we can handle both small and large assignments.
Through personal commitment, flexibility, and expertise, we offer bus transportation fully tailored to your preferences. We are a second-generation family business that has been providing bus transportation for over three decades to thousands of companies, organizations, and associations. Experience has taught us that every customer has different needs, and we know how to deliver on each unique occasion.
Many of our clients are travel organizers, event agencies, and PR agencies who want to deliver a unique experience to their customers. They choose us as their partner because they know that we are equally dedicated to a successful event.
Ellénius Buss is a large family business. We are big enough to handle all types of orders and small enough to provide personalized service and genuine commitment to all our customers. Booking transportation with us is easy, fast, and cost-effective. Since our establishment in 1981, we have been working with companies, organizations, and associations, and we know what matters. Safe and environmentally friendly buses with high comfort, and experienced drivers who are passionate about service.
At Ellénius Buss, you can expect quality in every aspect. With a large and modern bus fleet that sets industry standards in terms of environmental sustainability and safety, we are capable of handling both small and large assignments.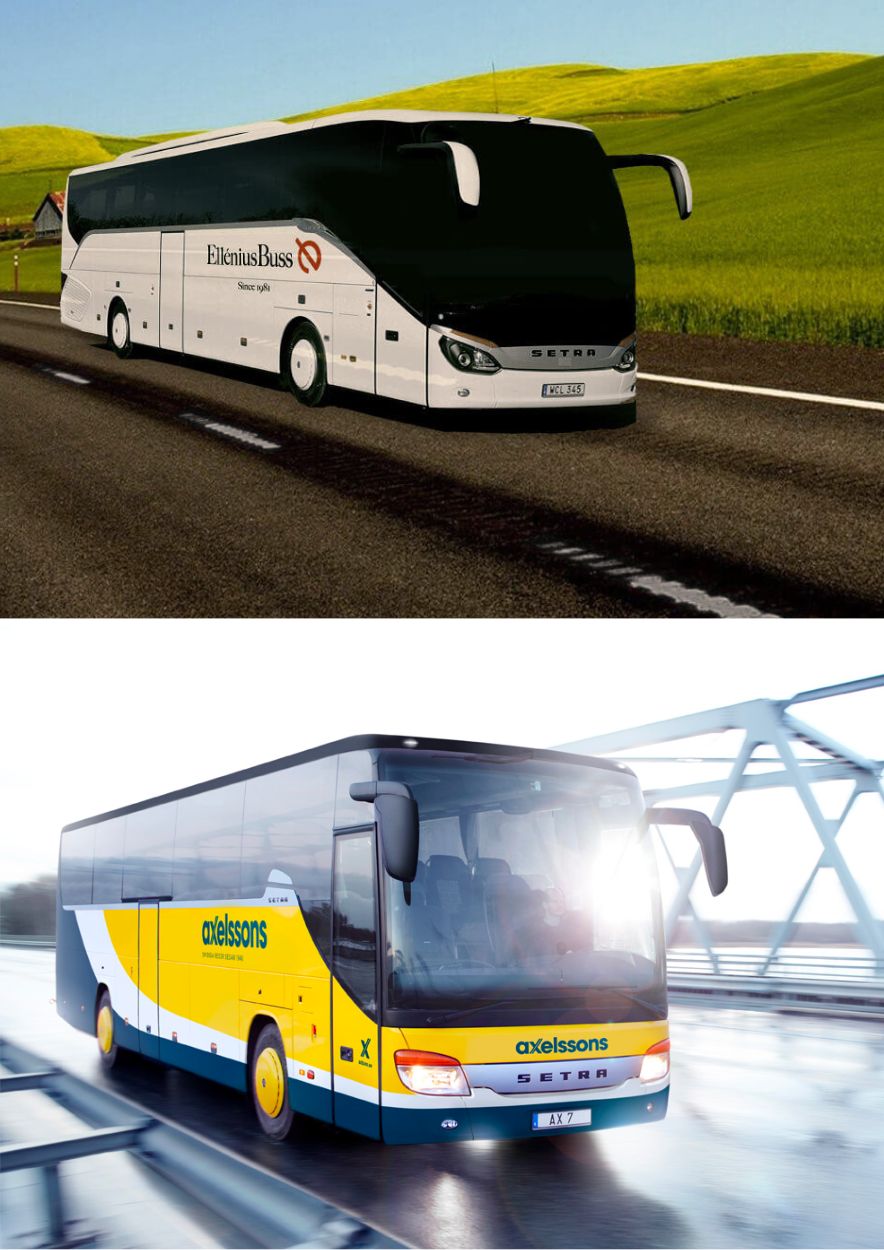 Ellénius Buss & Axelssons
In 2020, Ellénius Buss and Axelssons Turisttrafik merged to form a joint company, NT Logistic Holding AB, which is equally owned by both companies. The purpose of the merger was to create a stronger and more competitive player in the market for bus and transportation services. By combining resources and expertise from both companies, NT Logistic Holding AB can offer a wider range of services and strengthen its presence in the region.
As a group, together we can offer:
Over 120 vehicles
Over 200 drivers, including hourly employees
Ferdia
Wide network of companies, events, and more
Coverage across central Sweden
Operations in Sweden and Europe
Operating in Norway throughout the summer
BIVAB & GPN
Global Passenger Network – GPN
Global Passenger Network (GPN) is a global collaboration among leading bus companies worldwide. The network currently has members in over 40 countries. Axelssons and Ellénius represent GPN in Sweden and collaborate with all members of the network. One significant advantage for you as a customer is that you can expect the same high level of service abroad as you are accustomed to in Sweden. GPN sets high standards for its members, ensuring that you will have a great travel experience even when traveling internationally, as all involved parties are professionals. Global Passenger Network makes bus transportation easier!
We will find the most time and cost-effective solution for your group, association, school, or company. Contact us with your inquiry today!