We have more than 30 years experience of working with travel agents and event marketing agencies from across Europe.
More than just a transport
Every day we help our clients arrange
branding, hostesses, catering
and fulfil other requests.
Through experience, knowledge and personal commitment we give you all the help you need for a friction-free journey.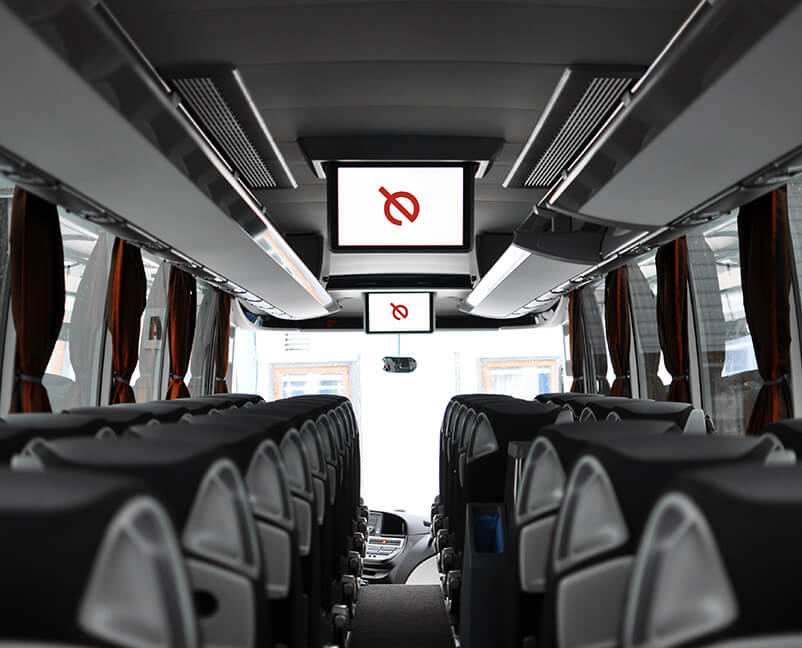 Many of our clients are travel agents, event marketing agencies and PR agencies from across Europe. They choose us as their partner because they know that we are as committed as they are to giving their customers the ultimate experience.
We consider ourselves to be more than a coach charter company. Instead we function as a partner to companies working with travel, events and customer experience – industries where transport play an integral part. We work closely together with our clients to deliver a successful event.
We prefer to be included early on in the planning process, as a transport coordinator. During big events this enables us to organize the transports and make them as efficient as possible. With more than 30 years of experience we have learnt that this way of working saves both time and money for our clients.
At Ellénius Buss you can always expect to be greeted warmly by our professional chauffeurs. Their personal commitment and long experience is key to delivering a friction-free transport.
Many clients have needs reaching beyond simply getting "getting there". Every day we assist with matters such as catering, hostesses, branding and other integral parts in creating a successful event.
Call us at +46 (0)8 591 421 21 and let us tell you more about how we can be your transport partner In Sweden.